"The Leading Edge of Dry Ice Blasting"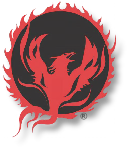 The Key Personnel

The structured Partnership of Phoenix Unlimited LLC consists of the following individuals:
Alfred E. Seguine Jr., Scott A. Schiefelbein and Gary L. Ahlmann
Collectively this management team has more than 60 years of knowledge and expertise in the dry ice blast cleaning equipment industry.

This experience translates into numerous fields of qualifications including; pneumatics, electrical, compressors, dryer systems, hydraulics, fabrication, welding, commercial CO2 tanks, refrigeration, electronics, marketing, customer relations, order processing, equipment mechanics, quality control, sales and shipping/receiving.


About Phoenix Unlimited's Key Personnel
About Phoenix Unlimited LLC

It is the objective of PHOENIX UNLIMITED LLC to provide to its customers a superior product at a cost effective and competitive price.

We are committed to meeting the needs of our customers as it pertains to training, technical support, and spare parts to further extend the longevity of their investment.

To achieve these goals, PHOENIX UNLIMITED LLC will continue to improve our relationship with suppliers and customers through communication and awareness, and continue to improve procedures, equipment and the physical plant.

We must all recognize our responsibilities and be committed to product and personal excellence.


At Phoenix Unlimited LLC, we are committed to bringing quality cleaning products to the marketplace.

A.E. (Fred) Seguine Jr.
President & CEO
Mission Statement from Phoenix CEO



Phoenix Unlimited's Dry Ice Blasting Equipment - Quick Links


DRY ICE BLASTING ACCESSORIES:
Simply fill out the Demonstration Request Form and submit it via the web. We will contact you to discuss your needs and confirm that you are qualified for a free, no obligation demonstration.
Phoenix Unlimited LLC offers a wide selection of blasting nozzles or applicators as well as extensions to match most applications. Blasting guns, blasting hose and air supply hoses are also available.
Basic care and maintenance of your dry ice blasting unit will help insure that you have years of trouble free use from your PHX-150 or PHX-200 Dry Ice Cleaning System.