"The Leading Edge of Dry Ice Blasting"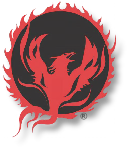 Dry ice blasting and cleaning equipment has been used to save the costly time of taking motors out for cleaning. CO2 cleaning is effective in cleaning electrical equipment without damage and with little or no downtime.

Remove build up on furnaces, remove loose paint, clean pumps and dryers. All cleaned without damage and minimal down time. If you own or maintain a commercial or industrial plant, there is most likely a dry ice blast cleaning solution for some or most of your cleaning needs.




In Plant Applications using Dry Ice Blasting
Dry Ice Blasting - In Plant Applications
BOILER FURNACES
CCR PLATFORMERS
COATING REMOVAL
COMPRESSORS
COMPRESSOR HOUSINGS
CONVEYORS
COSMETIC CLEANING
DESCALING EQUIPMENT
DRYERS
ELECTRICAL EQUIPMENT
ELECTRIC MOTORS
FURNACE TUBES
GAS CYCLE COMPRESSORS
GENERATOR WINDINGS
GLYCOL REACTORS
LOOSE PAINT REMOVAL
MIX TANKS
MOTOR WINDINGS
POLYETHYLENE REACTORS
PUMPS
REFORMERS
REGENERATORS
ROTATING EQUIPMENT
RUST REMOVAL
SWITCH GEARS
STYRENE REACTORS
TRANSFORMERS
TUBE CLEANING
TURBINES
WELD SEAMS
COMMON APPLICATIONS FOR IN PLANT CLEANING WITH DRY ICE BLASTING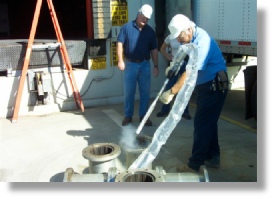 Video of bottle machine being cleaned using dry ice blasting
Adhesive Tape Removal
Adhesive tape removal is a common problem that dry ice blasting can easily solve.
Benefits of using the PHX series of blast cleaning systems for adhesive removal include; a superior clean, no added waste and greatly reduced chemical usage (reduced VOC's).
The gas flushing action of the dry ice cleaning system reaches into nooks and crannies which are not accessible by using only hand cleaning.
Dry ice blasting is a dry, nonabrasive process. It will not harm bearings, motors, chrome plated rollers, etc.