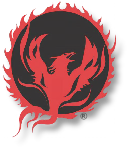 Corona, CA - June 2011
- Phoenix Unlimited LLC (Phoenix) is pleased to announce the release of their new and updated web site.

A complete web site redesign has been underway for quite some time. Adjustments and revisions for several months have been going on behind the scenes. A new site with added videos, pictures and updated product data sheets is the end result.

"There has been some emotional attachment to the old and comfortable, but the new design and layout gives us a beautiful new site with added media and plenty of room to grow", said Fred Seguine of Phoenix Unlimited.

Please take some time to look over the new site and let us know what you think.

Phoenix Unlimited LLC

Corona, CA

Tel: (951) 278-2229

Web: www.phoenixunlimitedllc.com